Are you tired of visiting mattress shops in Pune that fail to provide you with a mattress that perfectly fits your mattress goals?
Do you wish to buy a mattress online in Pune but are hesitant as you don't think you will get the same mattress that you ordered?
Well, you need not worry anymore as Bianca Mattress is here to solve all your mattress problems by offering the best mattress in Pune.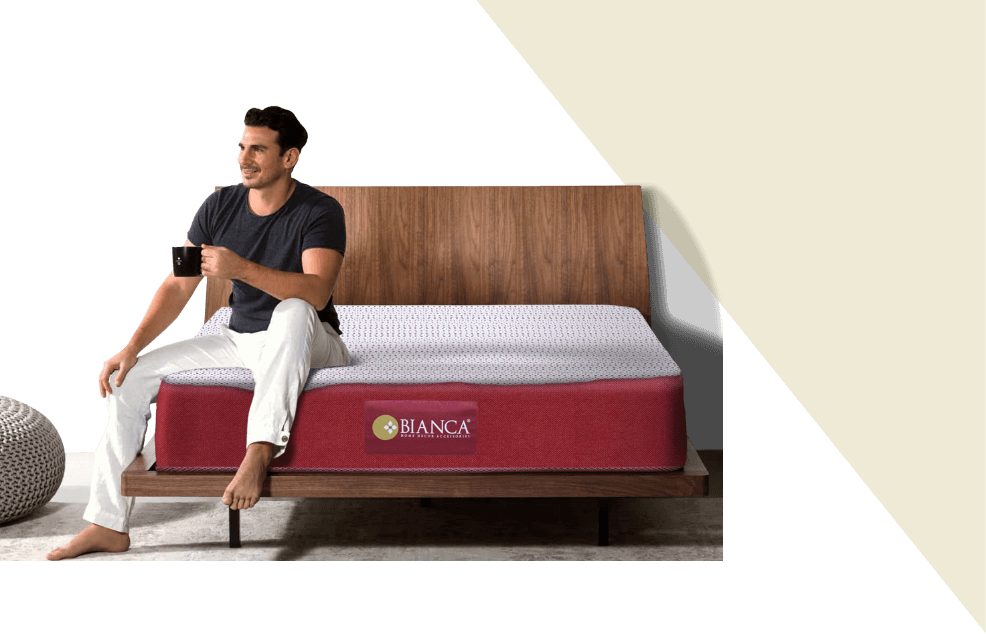 Bianca Mattress, India's No. 1 Mattress range, is where you should buy mattress in Pune from.
Bianca Mattress makes mattress buying easy by offering the best mattress options available in today's market: Organic Latex Mattress and Gel Memory Foam Mattress that guarantee a relaxing and comfortable sleeping experience.
Be it offering affordable bed prices in Pune or the best foam mattress in Pune, Bianca is always the first choice as it is the only Indian Mattress brand SWISS-KO Certified! (Europe's No. 1 Sleep Technology)
Our certified orthopedic mattress in Pune promises to offer you sound sleep without causing any environmental damage as they are both non-toxic and eco-friendly.
All our mattresses come with a strong warranty of 10 years along with a 100-night trial.
So if you wish to own a memory foam mattress in Pune, visit our website right now!